We're here when you need us!
Missionaries on motorcycles
Cruising Christians is a motorcycle ministry. We go into the world of motorcyclists and be Jesus' light in their world. Sometimes we pray, sometimes we make pancakes and sometimes we just be. We live by the motto of "We're here when you need us." Our chapter is small, but our work is mighty! We'd love for you to come check out one of our monthly meetings or come ride with us on one of our fellowship rides! We're riding for the Son!
Messages from our Chaplain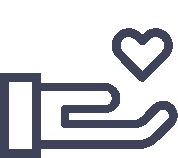 Whatever a person is like I try to find common ground with him so he will let me tell him about Christ - and let Christ save him.
If you'd like to keep up with what's going on in our chapter, subscribe to our email list! We'll keep you posted!